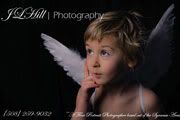 Description
Fine art portraiture serving the Syracuse, NY area. Specializing in Maternity ~ Newborn ~ Children. Custom albums, storyboards, cards and announcements as well as prints, fine art portraits, canvas, and gallery wraps. Also Painted Portraiture.
URL:

www.jlhillphotography.com

IPv4 Address:

66.7.210.48

IPv6 Address:

not available

Website submitted on:

2009-06-21

Website approved on:

2013-09-05 10:06:40

Website visits:

2

Category:

Website ID:

345
Feeds
There is no RSS feed registered yet for this website.
Tags
Only
members
can propose tags
Comments